We offer a comprehensive engineering service, from cost estimate to project planning, coordination, planning, management, on-site work and maintenance for moving factories, production lines or large machinery.
Description of Services
Features of Mechanical Engineering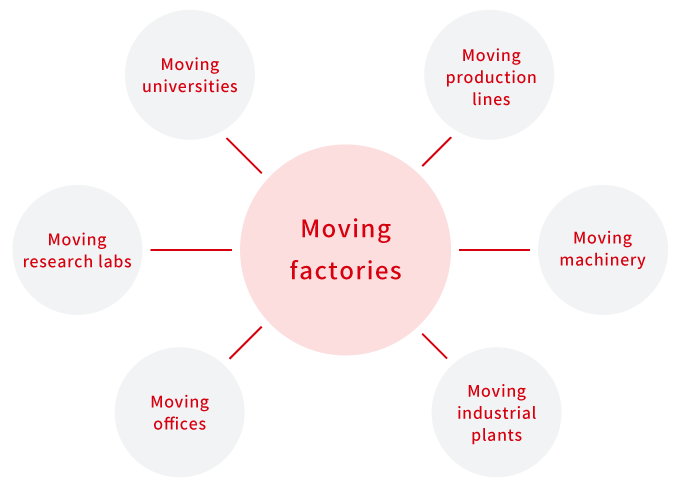 Responding to our customers' request, we support an overall moving operation up to the start of production, mainly focusing on moving factories, to ensure high quality and efficient moving processes through an integrated operational system covering dismantling, transporting, assembling, installing and maintaining various machinery.

Moving Large Machine Tools and Small Precision Machines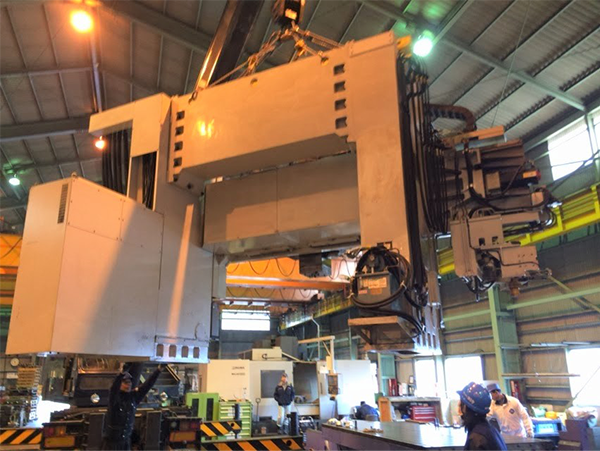 We offer moving as well as new installation works for various machinery and equipment from large machine tools with a full length of over 100m to small precision machines at universities and research laboratories with experienced technical engineers and various machines and vehicles of our own. In details, we dismantle, transport, carry in, and install the machinery following the transport planning sheet and the operation process chart. We ensure an integrated operation, under safe and reliable quality control, covering checking the machinery's precision prior to moving, disconnecting electrical wiring, severing water, air, gas and hydraulic lines, and dismantling, carrying out, transporting, carrying in, installing and adjusting the machinery.
Moving Machinery in Connection with Import or Export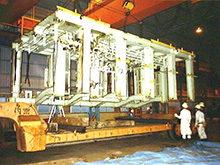 We provide an integrated transportation service for overseas transport of construction equipment and heavy items, covering packing, ship loading, marine transport, as well as customs clearance, land transport and installation in the importing country through collaboration of our dedicated staff and overseas partners.
Our specialists carry out research laboratory moving that involves handling precision equipment.
When a research laboratory is moved, numerous small, precision items need to be moved, so transfer to the new location is carried out in air-suspension equipped vehicles especially for transporting precision equipment. We also have extensive experience working in clean rooms and are confident that we can provide satisfactory service.