We perform packing, logistics processing at customers' plants or warehouses, transport to offsite destinations, loading cargo onto ships and various other yard operations to meet our customers' needs.
Description of Services
Features of Yard Operations Service
Our yard operations specialists will optimize your plant or warehouse logistics.
In accordance with customers' requests, we make full use of data management on work progress and inventory.
We can suggest ways of facilitating and improving the efficiency of your yard operations, providing mechanized stevedoring equipment appropriate for the task involved.
We recommend this service to the following customers:
Customers wishing to reduce logistics expenses inside their plant or warehouse
Customers wishing to outsource inventory control and incoming and outgoing order processing
Customers wishing to outsource assembling of parts and production line supply based on production plans
Highlights
Broad Experience and a Strong Track Record in Contracted Work
We provide the most appropriate services for our customers' production or logistics facilities, supported by our know-how of all types of contracted work developed through our broad experience and strong track record.
Types of Contracts
Comprehensive contract: For all-round handling of all processes related to a specific product
Process contract: For all-round handling of a specific process on a line
Line contract: For all-round handling of processes such as assembly work or supplying a production line
Yard operations being performed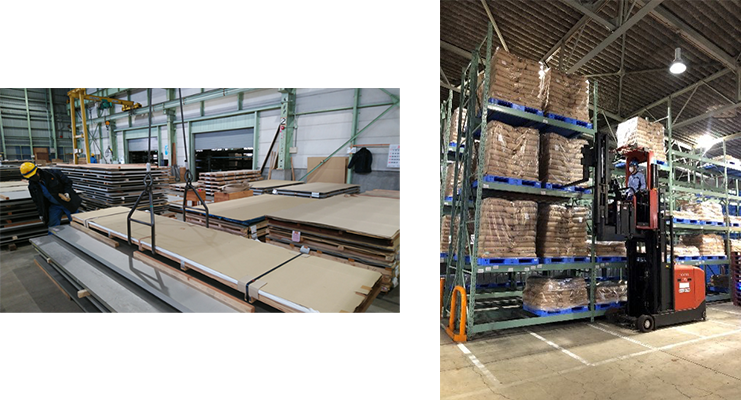 Careful Attention to Safety and Quality Control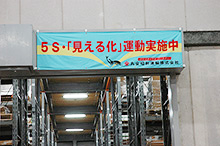 The "5S/Make It Visible" safety drive in yards and on production lines
Procedural manuals are illustrated, steps are taken to ensure that all workers are thoroughly aware of the content, and periodic reviews are conducted
Awareness and analysis of near-accidents are actively promoted and risk forecasting activities are carried out